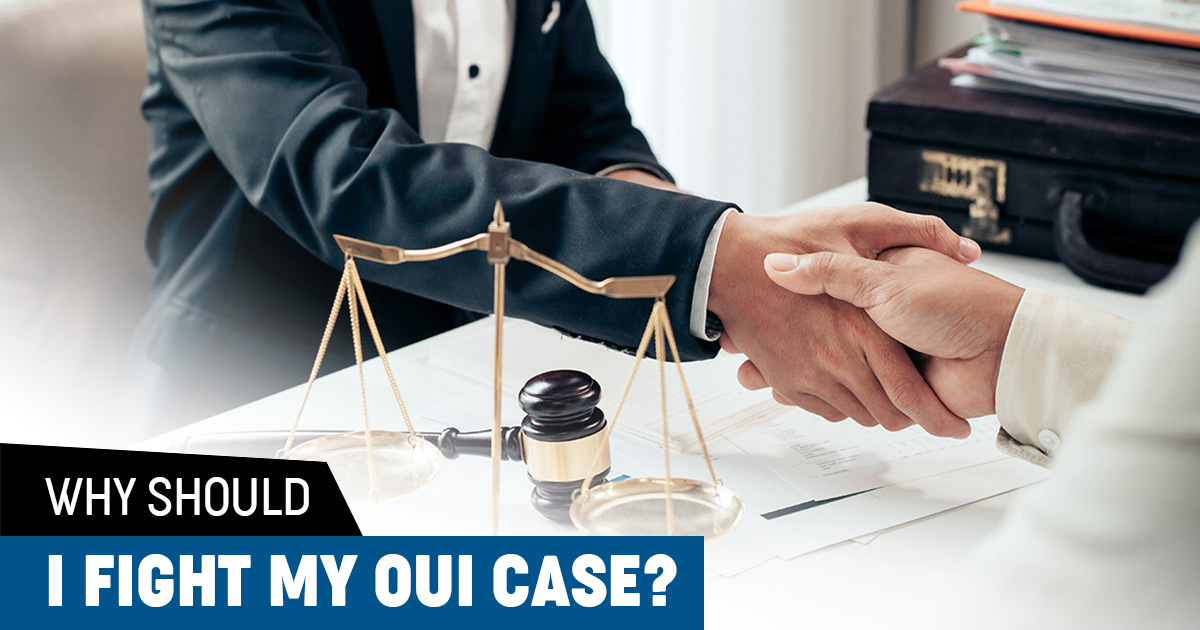 The Commonwealth of Massachusetts prosecutes OUI cases very aggressively. Depending on your prior driving record, if you are convicted, you could go to jail and face a long license suspension.
When weighing your options, you must also understand some of the reasons why you shouldn't give up the legal fight. While hiring a good attorney can be costly, those costs are much less than the long term cost of an OUI conviction.
Here are five reasons why you should fight your OUI case.
OUI Cases Can be Won
An OUI arrest is not an automatic conviction. In the hands of a qualified OUI attorney, cases can be won. The Commonwealth will have to prove your impairment and prove that their evidence is up to scientific standards. They will have to prove that the police officers followed procedures correctly. If they can't, this may be grounds to have your case dismissed or your charges reduced. Attorney Mike Bowser has a stellar record in OUI cases. Take one look at what he did for clients in 2018.
You Don't want to go to Jail
Depending on the details of your case and your criminal history, you could be facing real jail time if convicted. Time in jail is time away from your family and work. It will add a stigma to you in the minds of anyone who finds out and in the age of social media, it is very easy for news to spread. Preserving your freedom should be enough reason to fight these charges.
You want to Drive
Driving is a necessary part of our lives. If your licenses gets suspended, how will you get to work and continue to manage your daily life? Hiring taxis and rideshares can be expensive and friends are usually unreliable. To stay on the road and keep your job, you need to fight these charges.
You Don't want to Trigger Higher Insurance Rates
Aside from the penalties that the court imposes, one major consequence of an OUI conviction is higher insurance rates. In some cases, depending on your driving history, insurance companies may refuse you coverage altogether. These higher rates add up fast and the way insurance companies work, you can expect them to never come down to your previous lower rate.
You Don't want this on your Criminal Record
If you get convicted of an OUI, it will show up on your criminal record forever. Potential employers will see it, as will anyone who does a quick background check. This would not only affect your professional life, but can also affect your personal life. You may lose out on better employment because people will judge you and see you as an irresponsible risk.
If you have been charged with an OUI, please call 888-414-9202 today for your free case consultation. Your case deserves an aggressive defense.