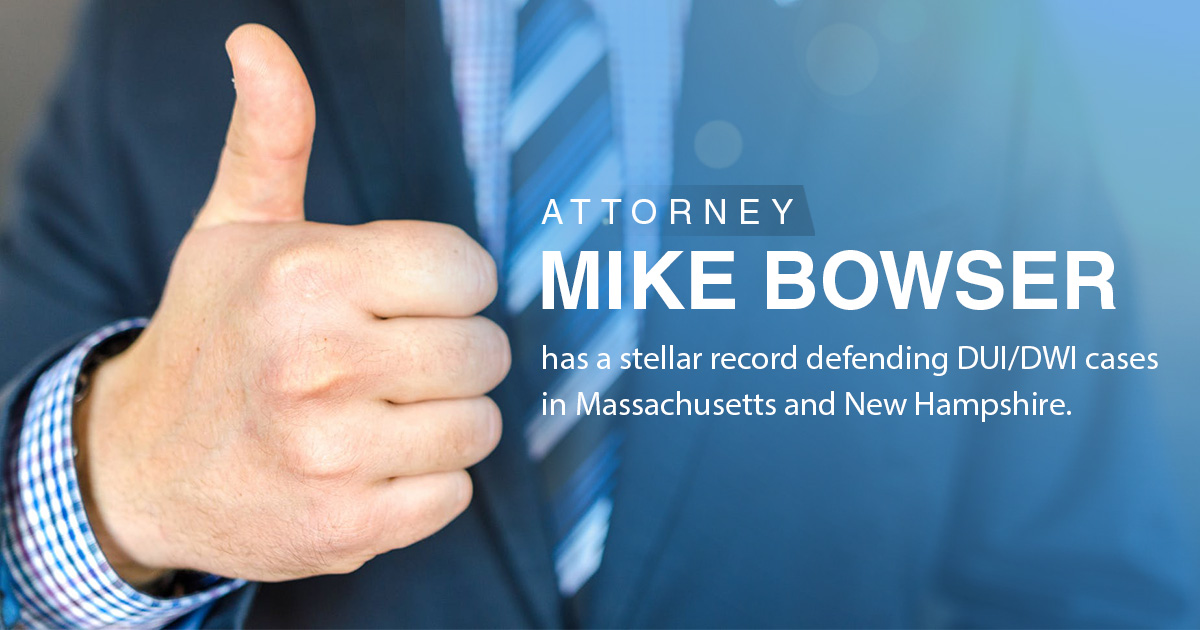 Attorney Mike Bowser has a stellar record defending DUI/DWI cases in Massachusetts and New Hampshire. Here are some key facts you should keep in mind:
In 24 trials during 2018, Attorney Mike Bowser won a

not guilty verdict 83% of the time.

Attorney Mike Bowser has

never lost a DUI Marijuana case. Ever.

Out of 145 DUI/DWI cases in 2018,

105 clients

walked away without a DUI or had a more serious DUI reduced to a lesser offense.

The numbers don't lie. Call 888-526-9737 today for your free case consultation.