Have you been injured by a DUI Driver?
July 17, 2019
Category: Personal Injury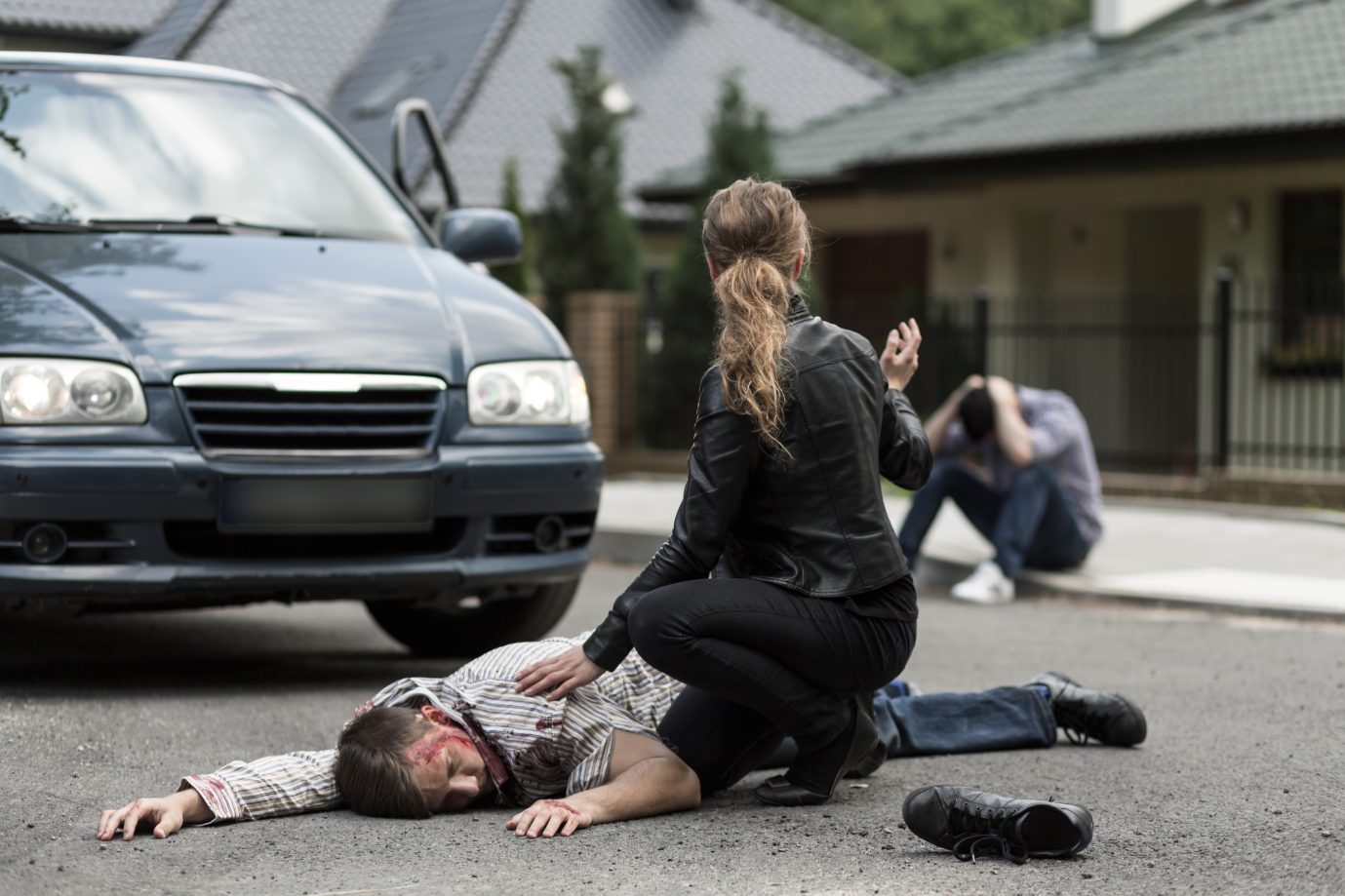 Driving under the Influence is one of the most reckless and irresponsible things a person can do. According to the National Highway Traffic Safety Administration (NHTSA), almost 30 people die from DUI accidents and nearly 1,000 are injured every single day.
If you are looking to claim damages for your medical expenses, lost wages, and/or pain and suffering, you should take the time to find an experienced personal injury attorney who will stand up to defend you. These are often times complex cases and there may be multiple parties who could be held liable.
The first party is the drunken driver. Proving impairment and exactly how many drinks were consumed is often a vital part of an injury case. If the amount imbibed was abnormally high, and that can be proven, judges and juries will often increase the damages. However, not every injury attorney is equipped with the scientific knowledge needed to prove the level of impairment. Attorney Mike Bowser has worked on thousands of DUI cases and is highly trained in the science and biological aspects involved. This is a big advantage when going after a DUI driver.
Another party that may be held liable is the bar or restaurant that served that driver. Under the Dram Shop Act, a bar can be sued if they continued to serve alcohol to a patron who was visibly drunk. The Supreme Court of Massachusetts upheld this in Cimino v. Milford Keg, Inc., 431 NE 2d 920 (1982). In this case, a patron been served six or more drinks in a bar and was visibly drunk. He then went on to crash his vehicle and kill a pedestrian.
If you or a loved one was injured in a DUI accident, Attorney Bowser would like to talk to you. Your case is important and you deserve to be compensated fully for your injuries and suffering. In major cases like these, when it is your future on the line, you need experience, integrity, and knowledge on your side.
If you've been injured due to the recklessness of a drunk driver, hire a personal injury trial lawyer that has also defended thousands of drunk driving criminal charges. Attorney Bowser knows laws and science surrounding drinking and driving and liquor liability and uses that knowledge to secure favorable verdicts and settlements for his clients.
Since 1995, Attorney Mike Bowser has successfully tried hundreds of jury trials to a favorable verdict before the Massachusetts and New Hampshire Superior and District Courts. He has recovered over $5.5 million for injured clients and he is well known for his professionalism and experience.
The best thing you can do right now is call us to schedule your free case consultation. We handle personal injury cases on a contingency fee basis, which means you don't pay us until we recover money for you.
What is the Bowser Law Difference?
There are many attorneys out there, but Mike Bowser stands out as bold, fearless and passionate.
Mike Bowser offers a personal touch to personal injury cases. He cares about you and your family and how this tragedy has deeply affected you. He will investigate and personally prepare your case

to pursue the maximum compensation for you.

Clients who have hired Mike Bowser LOVE him!

Take one look at some of his five star reviews and you will know exactly why.
Mike Bowser is a ruthless trial attorney who has appropriately received accolades from judges and opposing counsel for his expertise and professionalism.
Clients have trusted us for personal injury cases. Here are some examples:
$1.5M WRONGFUL DEATH CLAIM
$1,500,000.00
Injury
Sixty-five (65) year old client was struck and killed by a drunk driver who was also texting immediately prior to the collision.
Challenge
At the time of his death, the Decedent was retired and morbidly obese, with numerous serious health conditions. Therefore, the Decedent's monetary loss and life expectancy were in contest and were major factors in assessing the value of the Decedent's life. Toxicologist expert retained to determine true number of alcoholic drinks consumed by Defendant based on Blood Alcohol Content. Expertise of Drunk Driving Defense to successfully serve personal injury client.
Result
After a pre-litigation mediation, the Estate claim settled for $1,500,000.00. No prior offers.
INJURED IN REAR END CAR COLLISION
$695,000.00
Injury
Healthy, active, 21 year old injured in rear end car collision. Client sustains back and neck injuries resulting in permanent nerve damage (occipital neuralgia) and recurrent debilitating headache. Client forced into honorable medical discharge from Army National Guard Unit, left with 6% whole person permanent impairment.
Challenge
Client settles initial personal injury claim against responsible driver for policy limits of $20,000 but his own insurance carrier will not make offer to compensate him under UNDERINSURED provisions of his own policy, carrier refuses to submit claim to arbitration and forces client to file suit to recover any portion of his own insurance policy.
Result
Jury trial proceeds in Hillsborough Superior Court, Nashua, NH (December 2009). Insurance carrier makes first offer of $40,000 at jury selection, increase offer to $60,000 at trial. Client rejects low offers well below his original demand, which is within the available remaining policy limits of $230,000. Jury returns verdict against insurance carrier of $695,000.
DWI / PEDESTRIANS STRUCK
$310,000.00
Injury
Several facial fractures including jaw and orbital, rib, pedicle neck and back fractures; hospitalized six days and lost job as a result of accident.
Challenge
Determining a monetary value of client's extensive injuries and evaluating lasting effects of crash.
Result
$310,000 awarded to Plaintiff after settlement negotiations.