What do I do if I was injured by an Uber Driver?
March 27, 2019
Category: Personal Injury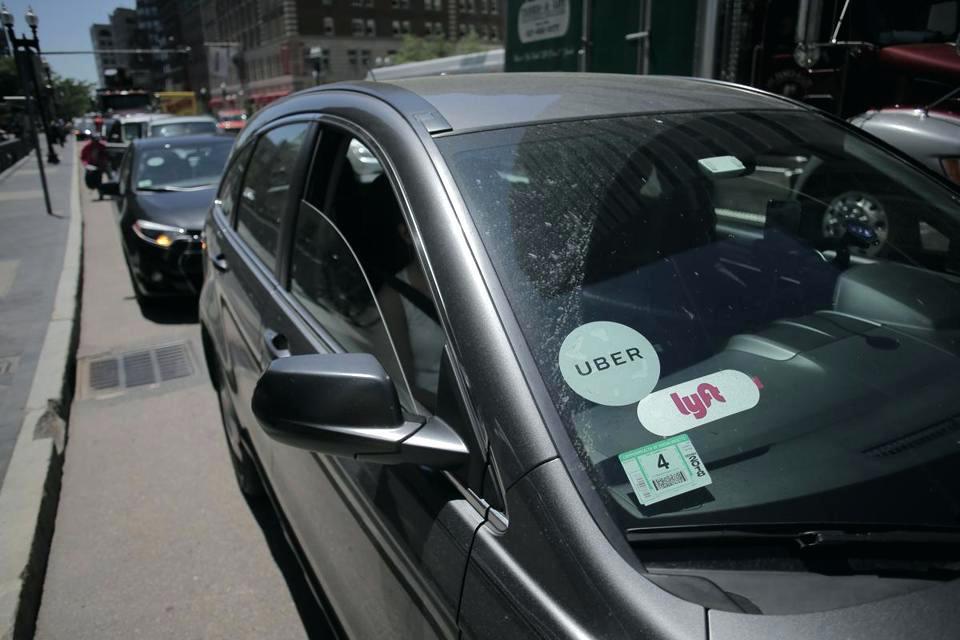 Uber and Lyft drivers are everywhere in Massachusetts. In fact, ride-hailing companies made almost 35 million trips in Boston during 2017.
Where there are drivers, there are accidents. So what should you do if you were injured by an Uber or Lyft driver?
There are 3 stages of insurance coverage for Uber and Lyft drivers:
If the driver is not using the ride share app, then the driver's personal insurance covers the incident.
When the driver has turned on the app, before a ride is accepted, then the company (Uber or Lyft) provides bodily injury coverage up to $50,000 for one person, up to $100,000 per accident, and up to $25,000 for property damage caused to others.
Once the driver has accepted a trip, the company provides coverage for up to $1 million per incident.
You can see a summary of these policies below: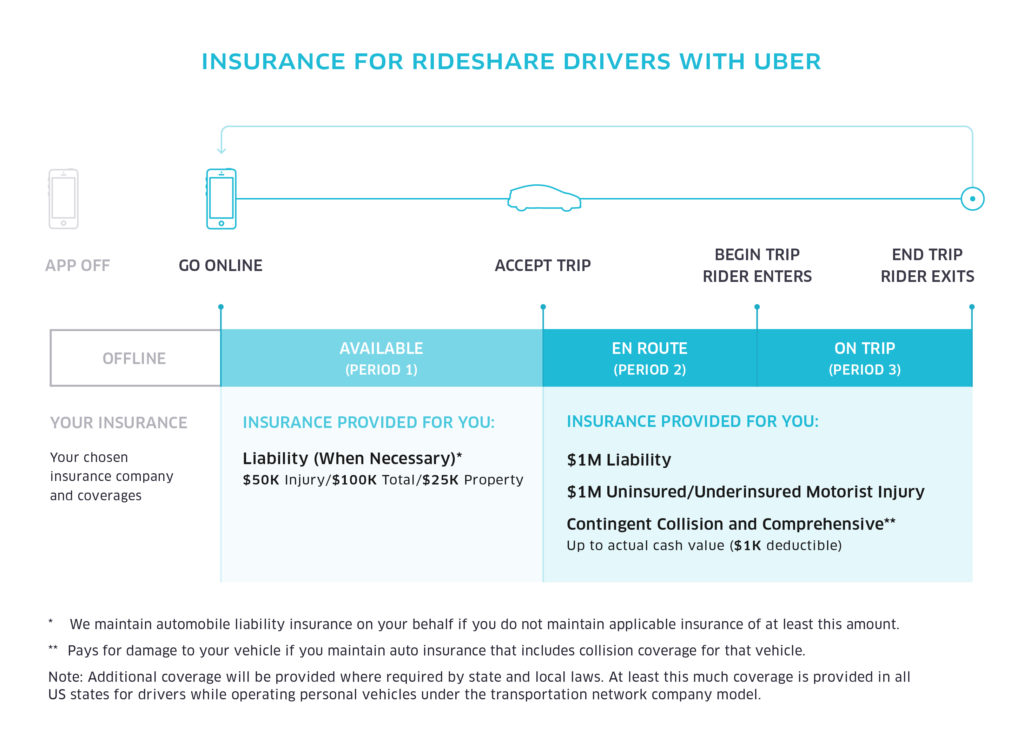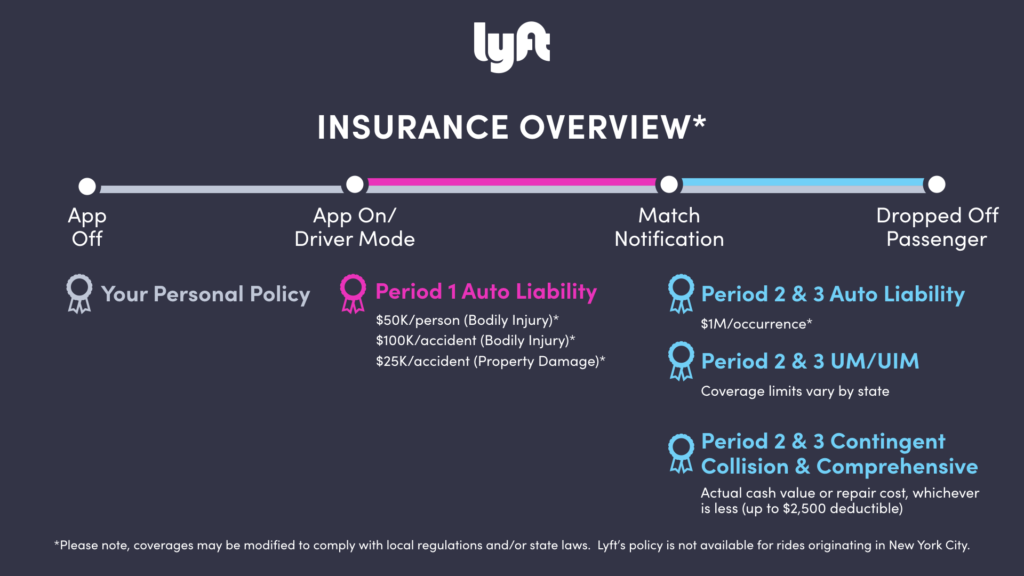 When dealing with an auto accident, it is very important to involve an attorney early on in the process. Sometimes evidence exists, such as surveillance videos, which could be destroyed if they are not properly requested and promptly preserved.
Furthermore, Uber and Lyft have aggressive and experienced attorneys who want to minimize your claim. They may try to force you to accept facts which could hurt your case, or to settle for far less than the value of your claim, barring you from claiming any additional injuries or expenses. This is why it is best to have your attorney handle these matters for you.
Choosing your attorney is a very important decision. If your case is presented correctly, by a passionate and powerful attorney, you may be entitled to more than you estimated. Attorney Mike Bowser has been praised by judges and even opposing attorneys for his professionalism, preparation and presentation of his cases. He is not afraid to take your case to trial to get you the result that you deserve.
Injuries resulting from a car accident can lead to expensive medical bills and lost wages, as well as numerous lasting financial and emotional side effects. Sometimes, injuries appear days or weeks later. If you have been injured in a car accident and want to get the compensation you deserve, call Mike Bowser now! Bowser Law offers a free detailed consultation. We handle personal injury cases on a contingency fee basis, which means you don't pay us until we recover money for you.
What is the Bowser Law Difference?
There are many attorneys out there, but Mike Bowser stands out as bold, fearless and passionate.
Mike Bowser offers a personal touch to personal injury cases. He cares about you and your family and how this tragedy has deeply affected you. He will investigate and personally prepare your case

to pursue the maximum compensation for you.

Clients who have hired Mike Bowser LOVE him!

Take one look at some of his five star reviews and you will know exactly why.
Mike Bowser is a ruthless trial attorney who has appropriately received accolades from judges and opposing counsel for his expertise and professionalism.
Attorney Bowser has over twenty-five years of experience representing clients injured due to the negligence of another. He has tried several hundred cases successfully to verdict in the District and Superior Courts, including many personal injury jury verdicts that far exceeded the Insurance Company's last best offer.
Clients have trusted us for car accident cases. Here are some examples:

1.5MM WRONGFUL DEATH CLAIM
$1,500,000.00
Injury
Sixty-five (65) year old client was struck and killed by a drunk driver who was also texting immediately prior to the collision.
Challenge
At the time of his death, the Decedent was retired and morbidly obese, with numerous serious health conditions. Therefore, the Decedent's monetary loss and life expectancy were in contest and were major factors in assessing the value of the Decedent's life. Toxicologist expert retained to determine true number of alcoholic drinks consumed by Defendant based on Blood Alcohol Content. Expertise of Drunk Driving Defense to successfully serve personal injury client.
Result
After a pre-litigation mediation, the Estate claim settled for $1,500,000.00. No prior offers.
Injured in Rear End Car Collision
$695,000.00
Injury
Healthy, active, 21 year old injured in rear end car collision. Client sustains back and neck injuries resulting in permanent nerve damage (occipital neuralgia) and recurrent debilitating headache. Client forced into honorable medical discharge from Army National Guard Unit, left with 6% whole person permanent impairment.
Challenge
Client settles initial personal injury claim against responsible driver for policy limits of $20,000 but his own insurance carrier will not make offer to compensate him under UNDERINSURED provisions of his own policy, carrier refuses to submit claim to arbitration and forces client to file suit to recover any portion of his own insurance policy.
Result
Jury trial proceeds in Hillsborough Superior Court, Nashua, NH (December 2009). Insurance carrier makes first offer of $40,000 at jury selection, increase offer to $60,000 at trial. Client rejects low offers well below his original demand, which is within the available remaining policy limits of $230,000. Jury returns verdict against insurance carrier of $695,000.
Lost Wages Due To Car Accident
$215,000.00
Injury
Broken arm (humorous bone), torn rotator cuff.
Challenge
Married father of two recently back to work following long period of unemployment. Driving home from work, sitting in traffic, he is struck from behind at high speed, resulting in broken humorous bone and torn rotator cuff. Due to personal injury, surgeries and recovery time, client unable to return to work and newly acquired job is lost.
Result
Rather than waiting for medical end-point to be reached before beginning settlement negotiations suit is filed immediately. Litigation proceeds quickly through discovery process to identify all available insurance coverage and the status of the defendant driver and his employer/corporation. Pre-trial personal injury settlement reached early to put client and his family back on track financially. $215,000.00
Low Back Injury and Lost Wage Claim
$180,000.00
Injury
Middle aged client suffers low back injury following rear end collision. Medical bills totaling $72,000 with lost wage claim.
Challenge
Defense challenges the severity of the injury and course of treatment including fact that client returned to full time physical work for eight months before lower back condition deteriorated to point requiring surgery, L2-L3 discectomy.
Result
Personal injury suit filed after case referred to B&V by prior counsel who could not settle case. Pre-trial private mediation results in settlement. $180,000