When a Day of Fun Turns into a Day of Horror
June 12, 2019
Category: Personal Injury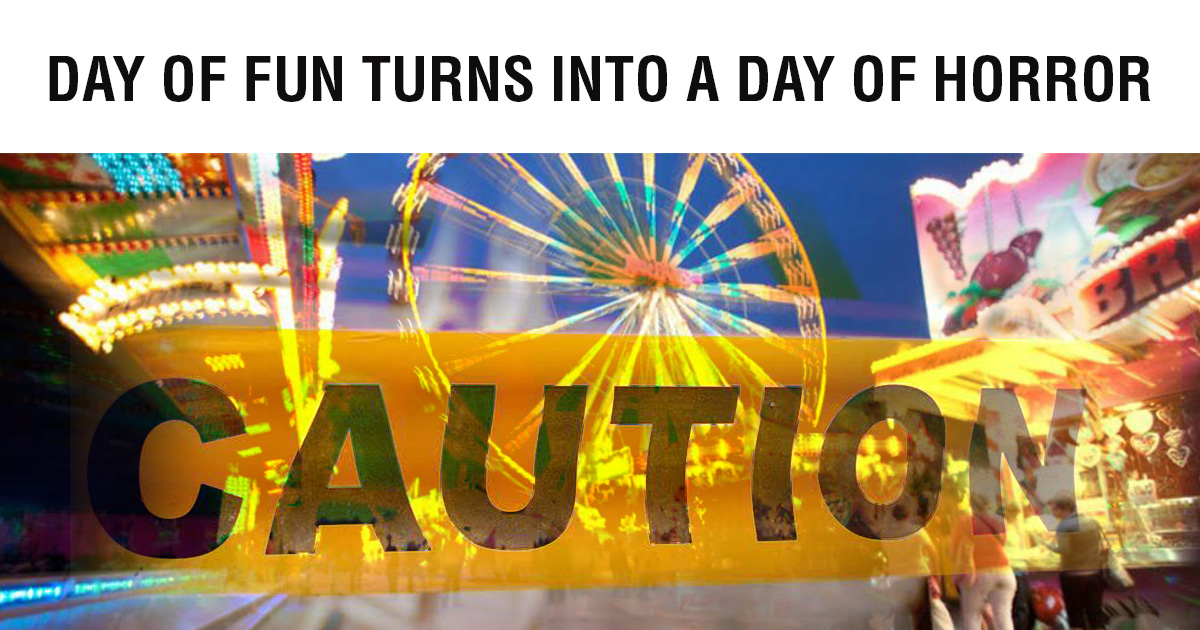 Amusement parks, water parks, golf courses, hiking trails, New England has it all. As the weather gets warmer, many of us get out to enjoy time with our family and friends.
However, a day of fun can quickly turn into a day of horror if you or a loved one is involved in an accident. Some injuries we often hear about include:
Injuries due to a malfunctioning ride at an amusement park
Food poisoning due to contaminated food from a concessions stand
A slip and fall due to a spill that was not cleaned up at a restaurant
Unfortunately, accidents and injuries happen and when they do, it is important to get timely legal advice. Often times, forms of evidence, such as security camera footage and receipts, can be lost or deleted over time. This is why it is important to get a professional injury attorney involved early on to ensure all evidence is preserved.
If you or a loved one were injured, please call Attorney Mike Bowser today. The consultation is free and you will not be charged unless we win. Call 888-526-9737 now to find out how much your claim is worth.
What is the Bowser Law Difference?
There are many attorneys out there, but Mike Bowser stands out as bold, fearless and passionate.
Mike Bowser offers a personal touch to personal injury cases. He cares about you and your family and how this tragedy has deeply affected you. He will investigate and personally prepare your case

to pursue the maximum compensation for you.

Clients who have hired Mike Bowser LOVE him!

Take one look at some of his five star reviews and you will know exactly why.
Mike Bowser is a ruthless trial attorney who has appropriately received accolades from judges and opposing counsel for his expertise and professionalism.
Clients have trusted us for personal injury cases. Here are some examples:
SLIP AND FALL ON CONSTRUCTION SITE
$828,000.00
Injury
Union painter falls on construction site when he steps on copper pipe left on floor and covered with sawdust. Torn meniscus of left knee and total tear of right knee MCL/ACL. Medical bills exceed $83,000. Lost wage claim includes total permanent disability from occupation as painter.
Challenge
Insurance company for general contractor responsible for job site safety denies liability, questions the plaintiff's credibility and challenges the extent and nature of his injuries. Pre-trial offer of $300,000 reduced to $250,000 at trial. Plaintiff owes $220,000 to Worker's Compensation Insurance Carrier.
Result
Jury verdict following eight (8) day personal injury trial before the Suffolk Superior Court in Boston, MA. Verdict of $775,000. Pre-trial interest and comparative fault offset results in total judgment against responsible general contractor for $828,000.
RETAIL STORE INJURY
$150,000.00
Injury
Ruptured biceps tendon. Retail store drops 27′ T.V. on man at their courtesy counter.
Challenge
No offer to settle. Store denies responsibility and blames customer for injuries.
Result
Jury Verdict Hillsborough Superior Court, Nashua, NH. $150,000
SLIP AND FALL AT WORK
$60,000.00
Injury
Premises Liability: 57 year old woman trips and falls over broken wooden landscape stake jutting onto sidewalk outside of her place of employment during cigarette break. Woman suffers fractured wrist requiring corrective surgery and extensive missed time from work.
Challenge
Property owner denies liability for hazardous condition created by vandals who routinely broke landscape stakes that were placed by landscaping contractor. Defense also asserts that plaintiff was injured "in the course of her employment" and recovery is barred by the Worker's Compensation Statute. Plaintiff's counsel establishes through discovery that property owner was aware of vandals breaking stakes and leaving them in place on or near sidewalk surfaces and only took remedial corrective measures after the injury. Injury occurred while plaintiff was on break and not in the regular course of her employment at retail store.
Result
Premises liability suit settled prior to trial at mediation for $60,000.00
SLIP AND FALL ON ICY SIDE WALK
$50,000.00
Injury
Client injured in fall on icy patch on side walk outside bank suffering fractured coccyx and knee injury.
Challenge
Insurance company alleges icy patch was the result of natural accumulation of ice and snow and offers only nominal amount to settle personal injury claim.
Result
Suit filed. Discovery discloses that building maintenance worker aware that icy patch existed regularly due to run off of water from roof overhang but area was not salted on day of incident because of weekend staffing. Settled prior to trial. $50,000